About Our Shenandoah Valley Inn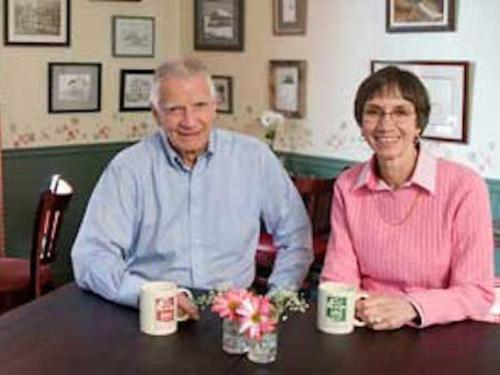 Innkeepers Evy and Joe Harman moved from Northern Virginia in 1983 and established what is now Frederick House. Originally intending to renovate the first two buildings for their own personal residence and storage, the purchase of a third building gave birth to the idea of a small hotel with European traditions.
Frederick House officially opened in 1984 with six rooms and has grown over the years as adjacent buildings became available. In 1995 the business expanded to its current twenty-three hotel rooms.
Evy and Joe pride themselves on combining the amenities and privacy of a hotel with the personal service, history and charm of a bed and breakfast. Staunch supporters of the unique experiences available in downtown Staunton and the greater Shenandoah Valley, the Harmans' contributions to the area as entrepreneurs and ambassadors to thousands of visitors is reflected in every Frederick House detail—from décor to food to demeanor of staff—with the goal of bringing each guest the best possible experience.
The buildings at Frederick House have had many lives including professional offices, retail stores, boarding house and dormitory, classrooms, silent movie theater, restaurants, business associations and even a stable. George McGovern and Twila Tharp have stayed at Frederick House. Esteemed Staunton Architect, T.J. Collins, was involved with renovating two of the Frederick House buildings.